BLACKMOUNT RECORDINGS
TONSTUDIO IN WÜRZBURG/GERMANY
Warm Welcome
Located in the middle of Germany near Würzburg, the recording studio is intended as a contact point for creative people. From the band to the speaker, we set everything that comes in front of the microphone. We do this for companies, for publishers, labels, film and video productions, individual artists or network partners. For online and offline, from loud to quiet, from audio books to podcasts, from commercials to complete albums.
In short: We make tapes, voice recordings, commercials, audio book production, podcasts, webinars, mixing in general and sound for film and video productions.
We also rent our studio space to freelancers on request. Talk to us!
Blog/News
Kontrabass Recording
Letzte Nacht habe ich Kontrabass mit Felix Wiegand für Barny Murphy aufgenommen. Schöner Abend mit Bier und fettem Sound.
Insta
the recordingstudio
Our studio has a spacious recording room and a well-equipped control room. Excellent acoustic conditions were guaranteed by the professional planning by MB Akustik from Osnabrück. The neutral, good acoustic conditions are ideal, especially for mixing orders.
With our recording system, we rely on the current Studio Standard Pro Tools Ultimate with an HD native system including all relevant plugins as well as selected outboard equipment and microphones. So, everything you need for a high-quality recording.
This is how it looks.
Pictures say more than a thousand tones. Therefore, like to look around here or come over for a coffee and get your own picture! We look forward to your visit.
Recording System
Mac Pro
Pro Tools Ultimate
Avid 16×16 Analog I/O HD Native
Crane Song Solaris DA Wandler
Universal Audio UAD-2 Octo
Studer A80, 1″ 8 tracks
many Plugins
(Melodyne, Ozone, all
Avid Plugins, …)
Monitors
Barefoot Footprint 1
Yamaha NS10
Auratones
Grado Labs SR-325
(Headphone)
Outboard
Universal Audio LA-610 MK2
Neumann V476 (4x)
Siemens V72 (2x)
Lawo V976 (2x)
API 512c (2x)
Avid Pre (8)
Neve 8803 (Stereo)
Neumann W491 (2x)
Speck ASC-V
Elysia Xpressor 500
Valley People Dyna-mite (Stereo)
SPL Transient Designer
Microphones
AKG C414 XLS (2x)
Neumann KM184 (2x)
Shure Beta 52A
AKG D12 (vintage)
Audix D6
Neumann U87
Coles 4038
Sennheiser MD 421 (2x)
Sennheiser MD 21
Shure SM57 (2x)
Octava MK 012
Chopperphone
RB500 (Lundahl)
Tul
Instruments
Fender Stratocaster
Gibson Les Paul
Music Man Stingray II
G&L Telecaster
Ibanez Halbakustik
Fender Jazzbass
div. acoustic guitars
Teenage Engineering OP-1
Ludwig Drumset
Paiste 2002 Becken
VOX AC30
Marshall
Marshall 4×12 (2x)
Fender Box
Winston Bass Amp
… etc.
Large box with guitar-effects
Call through!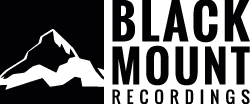 Blackmount Recordings
Benjamin Wagner
Steinweg 13
97204 Höchberg/Würzburg
Germany
phone: +49(0)931 4043486
mobile: +49 (0)171 7947044
mail: info@blackmountrecordings.com